Railway Budget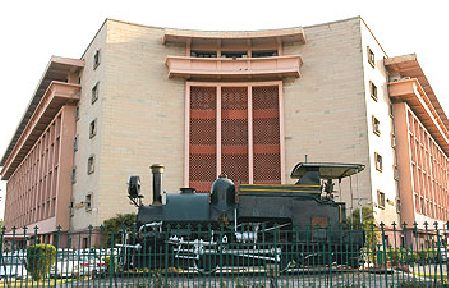 Extract of the budget speech of, Hon'ble Minister of Railways delivered on 8th July 2014:
SPEED OF TRAINS
It is the wish and dream of every Indian that India runs a bullet train as early as possible. Madam Speaker, Indian Railways is on its way to fulfill that long cherished dream. We propose bullet trains by starting off with an already identified Mumbai-Ahmedabad sector, where a number of studies have been done.
Madam Speaker, it was the vision of our great leader, Shri Atal Behari Vajpayee ji, thar gave India the Golden Quadrilateral Road Network. Today, under the leadership of Shri Narendra Modi ji, we are embarking on an ambitious plan to have a Diamond Quadrilateral Network of High Speed Rail, connecting major metros and growth centers of the country. A provision of Rs 100 crore has been made in this Budget for High Speed project to RVNL / HSRC (High Speed Rail Corridor) for taking further steps.
Madam Speaker, while bullet trains would require completely new infrastructure, higher speed for existing trains will be achieved by upgrading the present network. Hence, an effort will be made to increase the speed of trains to 160-200 kmph in select sectors so as to significantly reduce travel time between major cities.

The identified sectors are:

Delhi-Agra
Delhi-Chandigarh
Delhi-Kanpur
Nagpur-Bilaspur
Mysore-Bengaluru-Chennai
Mumbai-Goa
Mumbai-Ahmedabad
Chennai- Hyderabad and
Nagpur-Secunderabad.